COVID-19
Until further notice, SEJPA facilities are open to vendors and visitors by appointment only (760-753-6203). All visitors must wear masks when entering our facilities.
In response to updated guidance on COVID-19 prevention measures, San Elijo Joint Powers Authority (SEJPA) adopted revised precautionary measures to prevent the spread of the virus. Until further notice, SEJPA facilities are open to vendors and visitors by appointment only (760-753-6203). All visitors must wear masks when entering our facilities. Please note that all persons should avoid entering the facility if they have any COVID-19 symptoms, including a fever and cough. Recommended COVID-19 response measures are available from the State, County, CalOSHA, and CDC, and all persons entering the site are required to comply with these requirements.
Thank you for your understanding and your efforts to protect our community.
Serving the cities of Encinitas, Solana Beach, and Del Mar
Our Mission
To serve our communities by providing safe and reliable recycled water and wastewater services in order to protect the environment and public health.
Vision Statement
We pursue innovative practices to produce clean water in an environmentally, socially, and fiscally responsible manner.
Project News & Announcements
Water Campus Improvements Project Update
Date: September 13, 2021


The Water Campus Improvement Project will modernize the existing San Elijo Water Reclamation Facility including the addition of a new Operations and Administration building, improved fire-suppression and security systems, 0.6-megawatt photovoltaic solar power, stormwater capture and reuse, community parking and a regional multi-use (bike and pedestrian) path. True to our mission and values, the new facility will promote sustainable practices and provide water education features for the community.
Construction efforts for September 2021 include the installation of a traffic signal and bike/pedestrian crossing on Manchester Avenue, improvements to reduce stormwater pollution, and paving of the community parking lot. The signal is designed to allow for the safe crossing of bicycles, pedestrians, and vehicles entering Manchester Avenue. Onsite construction is expected to be completed in October 2021. The multi-use path will connect to the NCC Bikeway along the 1-5 freeway, as well as the trail on the south side of Manchester Avenue, providing connectivity to the San Elijo Lagoon and Nature Center. The multi-use path will be available for public use in early 2022 in coordination with other Caltrans' NCC I-5 trail openings.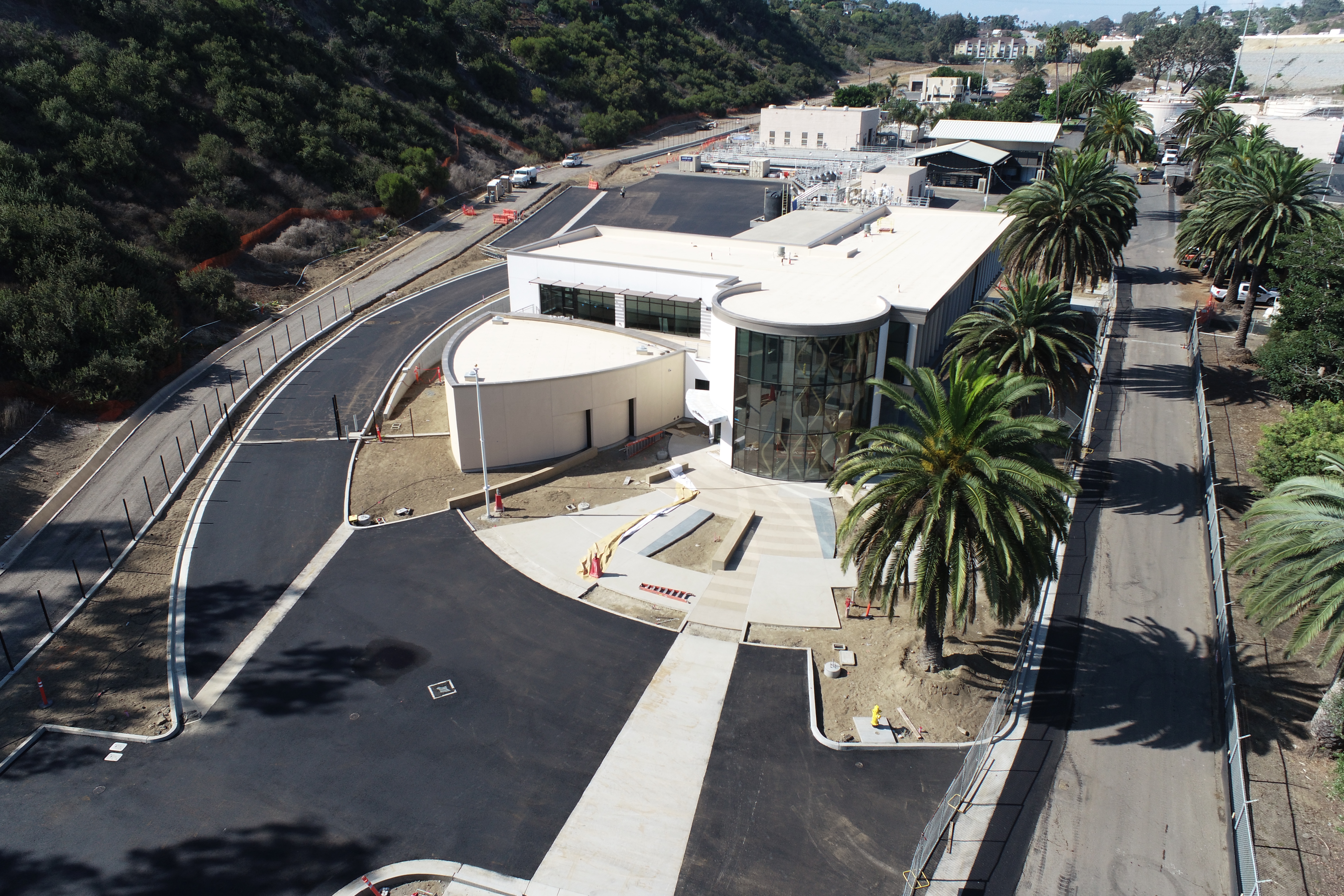 Solar Photovoltaic System Update
Date: May 28, 2021

In December 2020, the SEJPA Board of Directors approved a power purchase agreement with REC Solar to implement a solar PV project that will produce approximately 610 kilowatts (kW) of solar power, or approximately 25% of the average daily demand of the Water Campus. The project includes a combination of rooftop, carport, and ground-mounted solar arrays for an estimated capital cost of $2.0 million. The project is currently in the design and permitting phase, with an expected construction start in Fall 2021.
The full version of the December 2020 Staff Report can be found here.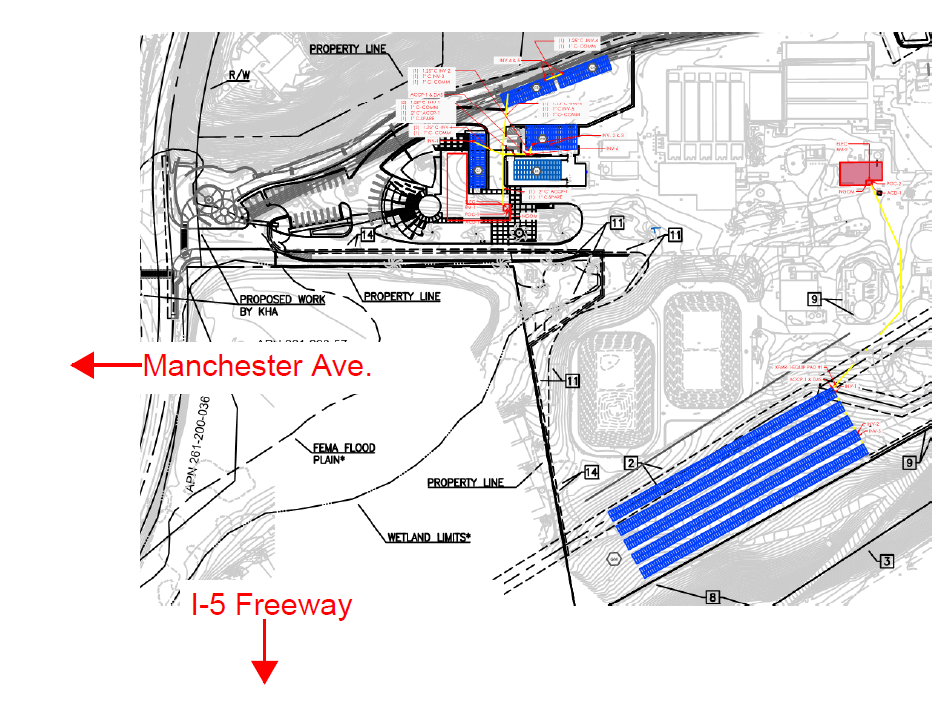 Encinitas Ranch Recycled Water Project Recognized for its Environmental Stewardship
Date: October 05, 2020
The Encinitas Ranch Recycled Water Project is now serving locally produced recycled water to irrigate the community's shared landscaping, parks, and trails.