Project News & Announcements
Water Campus Improvements Project Update
Date: July 12, 2021
The SEJPA Water Campus Improvements project includes a multi-use path with signalized intersection to create a safe Manchester Avenue crossing for bicycles and pedestrians using the North Coast Bike Trail. This multi-use path will connect to the NCC Bikeway along the 1-5 freeway, as well as the trail on the south side of Manchester Avenue, providing connectivity to the San Elijo Lagoon and Nature Center. Increased traffic control measures and a reduction in vehicle speed (30 MPH) will be implemented, between the Water Campus and Nature Center, beginning on July 14, 2021 to facilitate construction of the roadway improvements. This phase of the intersection work is expected to be substantially complete by August 4th, with an overall final completion in October 2021. The multi-use path will be available for public use in early 2022 in coordination with other Caltrans' NCC 1-5 trail openings.
Water Campus Improvements Project Update
Date: June 08, 2021


Construction of the Water Campus Improvements project broke ground in June 2020 and has progressed well during the pandemic, with an estimated completion in October 2021. Site preparation, grading, and underground utility relocations have been completed. The new operations and administration building is nearing completion and work will begin shortly on the planned traffic signal and pedestrian crossing located between the SEJPA Water Campus and San Elijo Nature Center.
The project also includes a segment of the North Coast Bike Trail, and this multi-use path is currently in construction. The multi-use path opening will be coordinated with Caltrans and is expected in early 2022.
More information on the North Coast Bike Trail is available here.
Solar Photovoltaic System Update
Date: May 28, 2021

In December 2020, the SEJPA Board of Directors approved a power purchase agreement with REC Solar to implement a solar PV project that will produce approximately 610 kilowatts (kW) of solar power, or approximately 25% of the average daily demand of the Water Campus. The project includes a combination of rooftop, carport, and ground-mounted solar arrays for an estimated capital cost of $2.0 million. The project is currently in the design and permitting phase, with an expected construction start in Fall 2021.
The full version of the December 2020 Staff Report can be found here.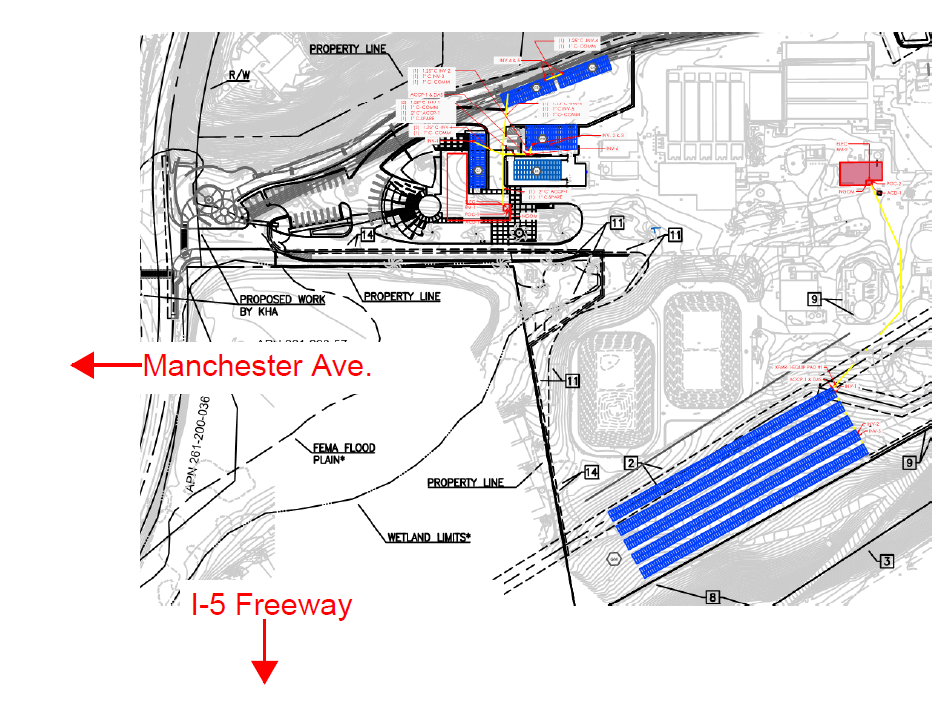 Encinitas Ranch Recycled Water Project Recognized for its Environmental Stewardship
Date: October 05, 2020
The Encinitas Ranch Recycled Water Project is now serving locally produced recycled water to irrigate the community's shared landscaping, parks, and trails.
Check back here for news and announcements.